Today's 3 links are for the linguistics of emoji:
Emojis of #BlackLivesMatter - Emojipedia blog
Blog post
This article looks at the Black Lives Matter protests and significant increase in use in the Raised Fist with Dark Skin Tone emoji. See also this Emojipedia piece on skin tone, family emoji and equality in representation. The topic of the use of skin tone is also discussed in the 2015 episode of the Call Your Girlfriend podcast Appropriate Emoji. 54m32s duration. Transcript on page.
Upside-down Smiley Face - Jane Solomon's Lexical Items blog
Blog post
This blog post explores the semantics of the upside-down smily-face emoji 🙃. This provides a good model for exploring the pragmatics of emoji use in interaction.
Lingthusiasm Episode 34: Emoji are Gesture Because Internet
Podcast
This podcast episode is enthusiastic about emoji, and how gesture studies can bring us to a better understanding of these new digital pictures. 30m30s duration (relevant content starts at 4m59s). Transcript available. See also the open access research article this episode is based on, and a summary of the research on The Conversation.
A distraction:
Where it all started. The original emoji set (or is it?) as added to The Museum of Modern Art.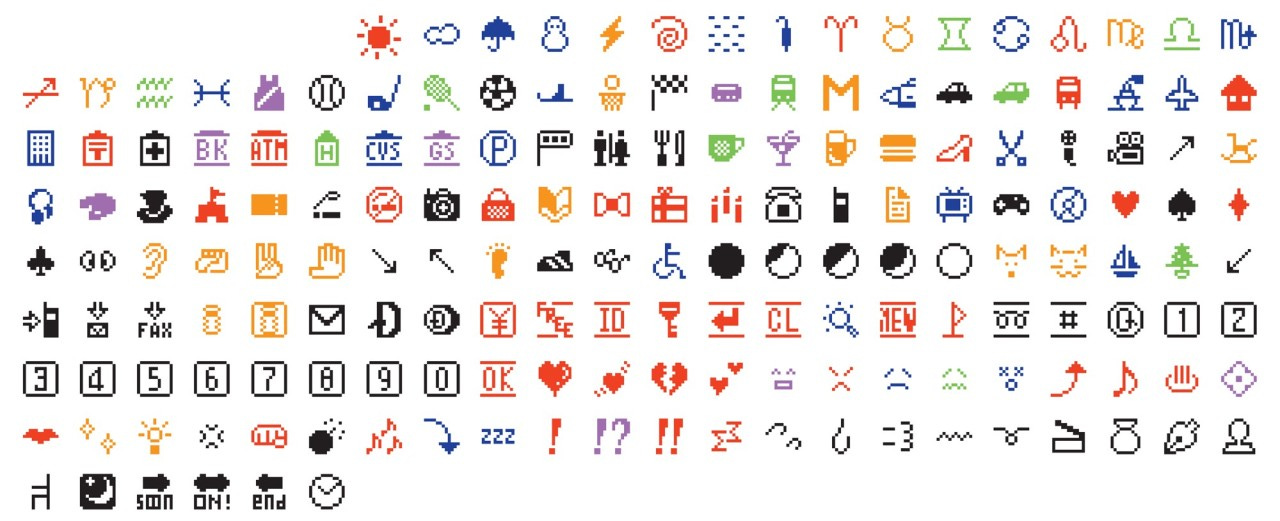 See you next week for a 3 Links post about Proto-Indo-European.
Lauren and Gretchen
About Mutual Intelligibility
Mutual Intelligibility is a project to connect linguistics instructors with online resources, especially as so much teaching is shifting quickly online due to current events. It's produced by Lauren Gawne and Gretchen McCulloch, with the support of our patrons on Lingthusiasm.
Mutual Intelligibility posts will always remain free, but if you have a stable income and find that they're reducing your stress and saving you time, we're able to fund these because of the Lingthusiasm Patreon and your contributions there.
Here's where you can tell us which topics would be useful for you. The more requests we get for a specific topic, the more it helps us prioritize resources that will help the most people.
Here's where you can send us links (of either things you've made or have found useful) for potential inclusion in future newsletters. You can send a single link, or a set of three which may become a 3 Links guest-post! (With credit to you.)
If you have other comments, suggestions, or ideas of ways to help, please email mutual.intellig@gmail.com